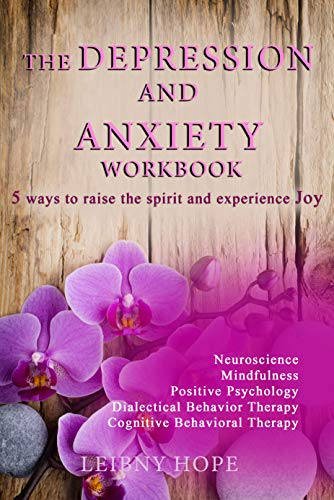 The Depression and Anxiety Workbook : Leibny Hope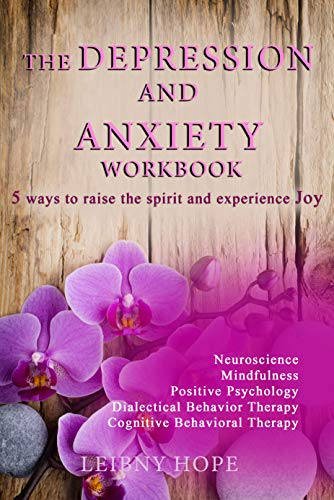 Five Ways to Raise the Spirit and Experience Joy!

Transform your life on day one!
5 brilliant methods to improve your mood and feel better!
Are you tired of Big Pharma and want to feel better with less toxic chemicals in your body?
Do you want to learn different approaches to treat the depression and anxiety that weight you down?
Do you want a simple guide of 5 incredible ways that will get you started feeling better within an hour of reading the book?
Yes, you can change your life by changing your thoughts in 5 days!
In my short book, you will learn what you need to know of Neuroscience, Mindfulness, Positive Psychology, Dialectical Behavior Therapy and Cognitive Behavioral Therapy.
The intent of this book is to overcome depression and anxiety by providing a series of steps and tips to:
Day One: Exercise your mind with neuroscience.
Day Two: Try a mindful meditation.
Day Three: Practice gratitude and enjoyment in positive psychology.
Day Four: Explore your senses and emotions with dialectical behavior therapy.
Day Five: Make your life more courageous with cognitive behavioral therapy.
Phrases: to help you counteract and balance your depression and anxiety and feel joy again.
Thus, developing a healthier lifestyle and raising your spirit!
Book Links
Goodreads
Amazon Author Page
On Amazon
More Great Reads: