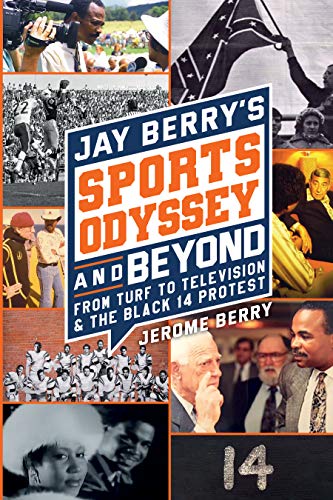 Jay Berry's Sports Odyssey and Beyond : Jerome (Jay) Berry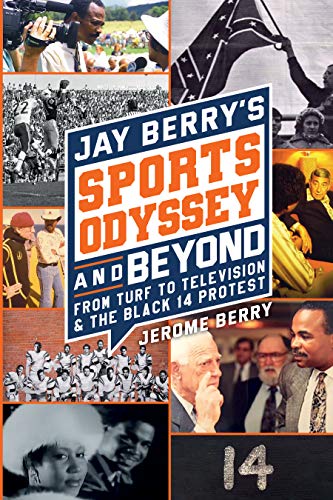 From Turf to Television and The Black 14 Protest
Jay Berry, award-winning television sports anchor and reporter in three major markets, began life in 1950 as the child of an unwed, teenage mother in segregated America.
His story is one of survival, perseverance, and achievement despite humble beginnings and the challenges he encountered, including being kicked off an undefeated University of Wyoming football team along with 13 Black teammates in October of 1969. This has become known as The Black 14 incident and 50 years later, it remains an ongoing battle for Berry personally as he continues to try and eliminate inaccurate accounts.
This is a story of Berry's journey through a life filled with barriers, opportunities, and God's guidance while always carrying the Black 14 label. He learned to wear that distinction proudly and added a few more, becoming one of the first Black broadcasters for television stations in Tulsa, Houston, Chicago, and Detroit.
In the process, his life was filled with incredible personalities from the world of sports and beyond, including Muhammad Ali, Tommy Hearns, Jacques Cousteau, Bum Phillips, Earl Campbell, Walter Payton, Billy Sims, Barry Sanders, Howard Cosell, Chuck Daly, Gordie Howe, Scotty Bowman, Steve Yzerman, the Russian Five, the Fab Five, Isiah Thomas and the Bad Boys, Sparky Anderson, Ernie Harwell, Bo Schembechler, George Perles, U. S. Representative Barbara Jordan, the Gap Band, Wayman Tisdale, and the Queen, Aretha Franklin – Berry's passenger in the famous Pink Cadillac video, among many others.
Ideal readers include sports fans of all ages, historians, residents of Tulsa, Houston, Chicago, and Detroit who share many of the same memories as Berry.
Book Links
Website
Amazon Author Page
On Amazon
More Great Reads: