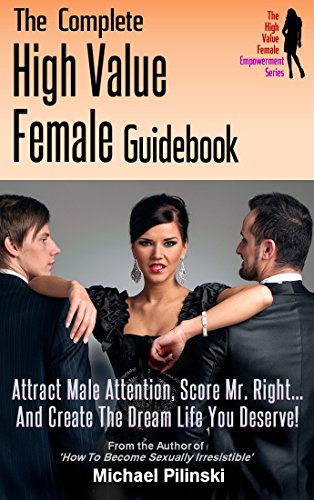 The Complete High Value Female Guidebook : Michael Pilinski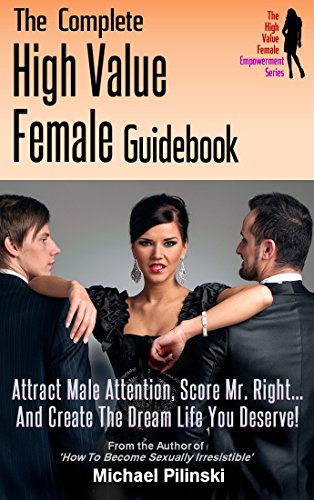 Attract Male Attention, Score Mr. Right and Create the Dream Life You Deserve!
Uplifting, inspirational advice for young women (and not-so-young women) alike about Men, Love, Sex, and Romance. This is the perfect way to describe The Complete High Value Female Guidebook, the final installment in the "High Value Female Empowerment Series". Everything about success in life and love gets tied together into a life-affirming philosophy that you can use as a template to achieve the great life that you deserve.
Are you tired of endlessly swiping around on OKCupid / Tinder / Happn like some frustrated "Tinderella" — lurching from one "no-personality loser" to the next? Well, forget all that nonsense. You'll soon understand how to maximize your natural attractive power as a woman and begin presenting yourself with total class, 24/7.
Classy, Confident and Can't-take-your-eyes-off-her — if you were a character in fiction that's exactly how I would describe you!
And listen, it doesn't matter how good or bad you may presently feel about yourself — your spirit will be re-energized and your romantic desires completely satisfied during this grand transformation of your style and personality. Of course, you could just be interested in becoming an A+ flirt and playing the field for a while. Then go ahead and try out the 'Five most mind-blowing ways to signal cute guys with high heels' (chap. 4) and have some fun for yourself!
The Complete High Value Female Guidebook lays out all of these exciting personal changes for you and more. You'll soon be attracting the sort of quality attention from men that you deserve… and running out of fingers to wrap these helpless guys around!
So go easy on us, okay?
Book Links
Website
Facebook
Amazon Author Page
On Amazon
More Great Reads: