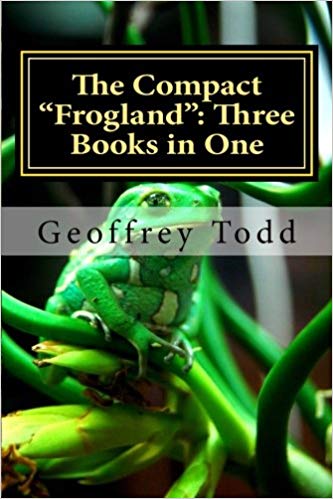 The Compact Frogland: Three Books in One : Geoffrey Todd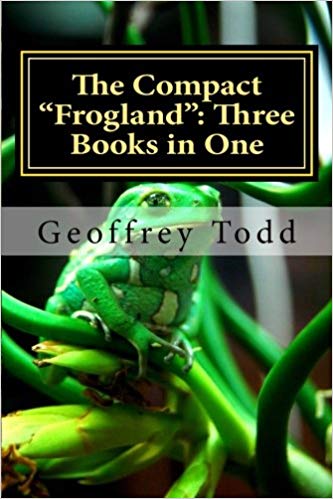 The entire three-part epic poem, "Frogland: An Heroic Epic."
The reader of any age will enjoy this engaging story that seeks to use rhyme and meter in a refreshing way. Parents will enjoy reading the book to younger children, while older children will profit from reading poetry that is both fun and easy to understand.
In Book One, "The Glug-Glug Toad", we join characters like Siegfried the gnome and Trog the frog as they journey to save Frogland from the ravenous Glug-Glug Toad.
Book Two, "The Shrug-Shrug Scroll", tells the story of how brave commandos saved Frogland from the dragon-like Shrug-Shrug, which sought to sap the energy and willpower of Frogland's citizens. It also recounts how Frieda the gnome and her friends seek to secure permanent safety from the creature.
Book Three, "The Snake Wars", tells the story of how Frogland's citizens must save themselves from the great cobra Whist, who has set himself up as god of the snakes. Here they seek the help of some very special human children to attempt to overthrow the false god and defeat his snake army.
The entire saga is around 5,000 lines in compelling rhyme and meter and represents a great value for the money.
Book Links
On Amazon
More Great Reads: