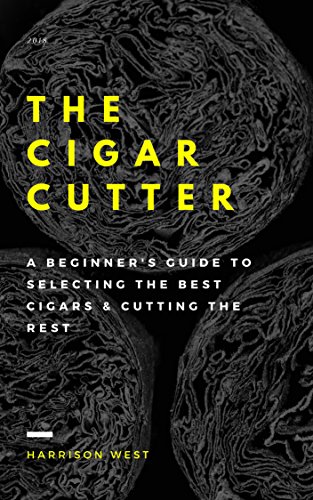 The Cigar Cutter : Harrison West
The Cigar Cutter: A Beginner's Guide To Selecting The Best Cigar & Cutting The Rest
Want To Avoid Common Mistakes With Cigars?
Select The Best Cigar For You & Enjoy Your Cigar Experience!
Wrappers, sizes, colors…there is LOTS to know about cigars. And each choice will impact your enjoyment. Did you know just how much cigar sizes vary from brand to brand? Do you know what color and packing you'll like? Take a look inside and get to know exactly what cigar will work for you.
˃˃˃ Avoid a bad choice
This book teaches you how to select something you'll like. Start getting to know cigars and avoid the coughing spells that come when you select something wrong for you early on!
˃˃˃ Concise and clear
The Cigar Cutter walks you through cigar basics quickly and briefly…it keeps things easy for you to get to know cigars and to get you to the fun!
˃˃˃ Don't get left behind
Cigars are popular for their flavor, mystery, and the ambience they create. Learn about cigars today and pick up on the trend!
Scroll up and grab a copy today to help make a memory for your next big event or special night out.
Book Links
On Amazon
More Great Reads: