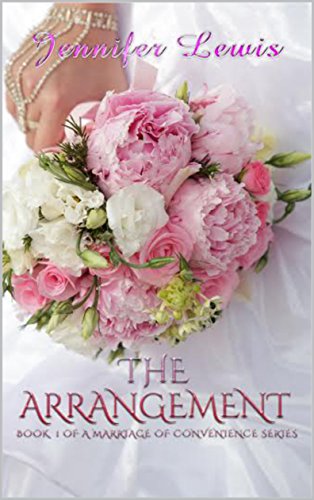 The Arrangement : Jennifer Lewis
The Arrangement
She's got everything under control.
He always gets what he wants.
What happens when he makes an offer she can't refuse?
When Ashlyn Gray's father passes, he leaves one shocking stipulation in his last will and testament. If she wants him to continue funding her education, she will marry. For an entire year. At 23, Ashlyn doesn't want to date anyone, let alone marry.
At 25, Deacon Cross is a self-made billionaire. He has no time for love. But he needs a wife, and he needs one fast. Enter Ashlyn. The perfect answer to his dilemma; and he thinks, the answer to hers. Their attraction is off the charts, but Ashlyn doesn't trust Deacon and he isn't about to let his guard down.
Can these two really stay married for an entire year?
Book Links
Amazon Author Page
On Amazon
More Great Reads: