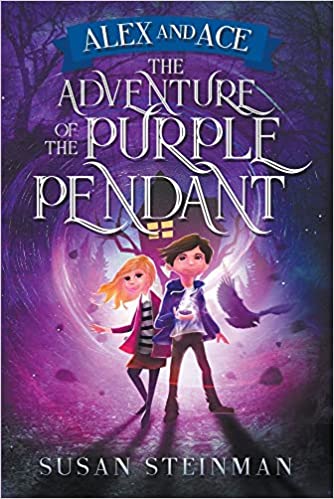 Alex and Ace : The Adventure of the Purple Pendant : Susan Steinman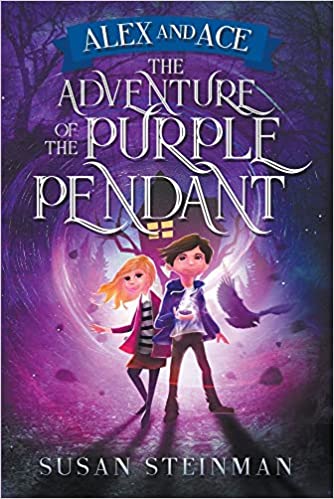 Alex and Ace are 11 years old and best friends. The school year is over, and the kids are ready for fun. They enjoy exploring and panning for gold in the mountains of Colorado. However, summer vacation quickly takes an unexpected turn.
Camping in the high country creates a swirl of mystery when they discover an old pendant buried in the muck of a stream. They find themselves with a big mission ahead of them. Somehow they must reunite the pendant with its owner and the window of time to do so is closing quickly.
Magic is on the line, and the kids do not want to see good magic disappear forever. Their new friends, Corvus Merle Raven and Ginger Cinnamon Tenderfoot tell them they must protect the pendant from Rusty Stoneheart, who can use it for No-Good.
Come join Alex and Ace as they travel back in time to find the clues they need. Alex and Ace know they must be brave and work as a team in a land where animals talk, and adventure awaits. The Council of All Good Everywhere (CAGE) is counting on them and the kids are determined that they are up to the task.
More Great Reads: