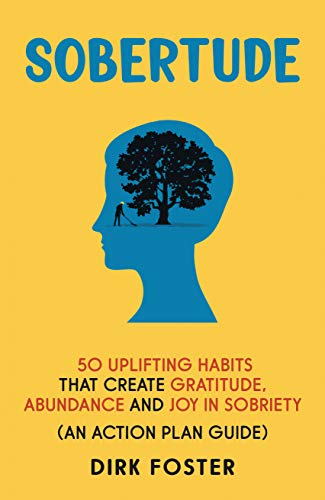 Sobertude is gratitude to nourish your attitude.
Getting sober and staying sober can be a challenge for anyone. To fully experience all the positivity and abundance that sobriety (and life) can offer, you must develop healthy, uplifting habits in your life every day.
Discover 50 positive and healing habits to improve your recovery from addiction.
The Sober Journey: A Guide to Prayer and Meditation in Recovery, The Sober Journey, A Practical Guide to Health, Nutrition and Fitness and Polluted! My Sober Journey by Dirk Foster are also on Whizbuzz Books.
Book Links
Website
Facebook (Author)
Amazon Author Page
On Amazon
Sobertude: 50 Uplifting Habits That Create Gratitude, Abundance and Joy in Sobriety : Dirk Foster