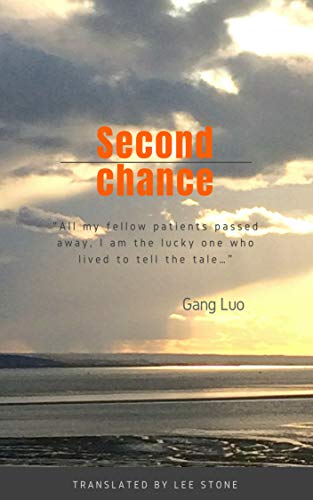 Second Chance : Gang Luo and Lee Stone
Second Chance
What would you do if you find out less than 30% of your organs functioned normally whilst the overwhelming majority of them were in appalling conditions?
After long term suffering from dozens of serious disorders, Gang Luo managed to surprise everyone with his healthy glow and decades-younger appearance on the way to his eighties and became the envy of his, and the younger, generation.
An inspirational story of struggle and recovery, friendship and loyalty, this is one man's true account of battling to a victory over liver diseases and numerous serious conditions, and survival in a chaotic period of human history. With the help of Traditional Chinese Medicine masters, and furthered by the healing power of natural herbal medicine combined with food therapy, he finally triumphed over menacing illnesses and came to radiance at an advanced age approaching to eighty.
From an ignorant novice to a self-care expert, the author reiterates personal success on eliminating diseases, restoring health and his hard lessons learned along the way to the climax of well-being. The author emphasizes the importance of taking charge of our own health, and explicates why we should adopt a proactive attitude to medical treatment and hospital care in order to speed up the healing process and minimize delay and mishaps; he also highlighted the issue of knowing how to self-care properly and wisely with the help of health science. A strong believer in herbalism, a loyal follower of Traditional Chinese Medicine and a beneficiary of integrative medicine, the author advocates the holistic approach to health and practise the oriental art of health maintenance — utilizing every day food, spices and herbs in ailment healing and illness prevention.
Inside this book, there are also personally used and proven herbal remedies, workable food recipes, a private prescription collection from an outstanding Traditional Chinese Medicine master, little-known cancer preventing natural remedy and practical tips to offset common complaints and ailments in the comfort of your own home.
Book Links
Readers' Favorite
Amazon Author Page (Lee Stone)
On Amazon UK
On Amazon
More Great Reads: