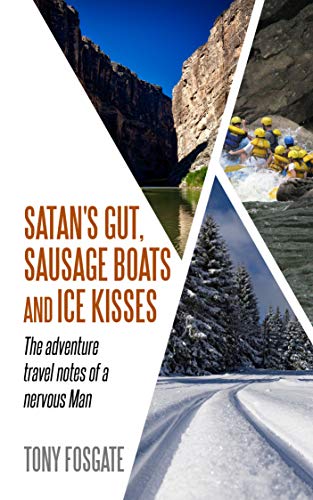 Satan's Gut, Sausage Boats and Ice Kisses : Tony Fosgate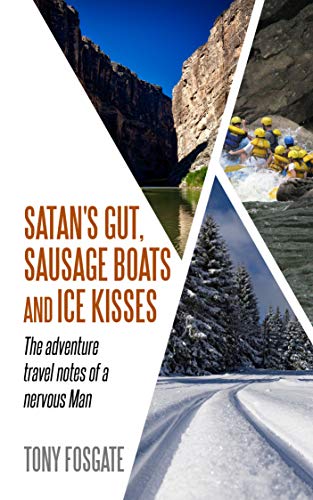 The Adventure Travel Notes of a Nervous Man
Calling all adventure seekers!
Ever wanted to ride the wild Colorado, fly down the Cresta run at St Moritz or stand at the North Pole? Then do it!
Here Tony Fosgate relates what it feels like to be half drowned in the "Big Drops" in Cataract Canyon, Utah, how best to avoid leaving a limb behind on the world's most famous toboggan track and why in a life and death situation with a Polar Bear it is important to remember that its head is bulletproof.
Whether it is accidentally trying out for the British Bob Skeleton Olympic team on a concrete ice run, tying up a husky train in knots or simply waiting in a queue to get to the North Pole until the timely intervention of one Hillary Clinton, the urge to go to extremes brings with it all sorts of unforeseen consequences, a number of life lessons and sometimes a big helping of humble pie.
This wry, funny and informative look at an anxious thrill seeker's first three outings also explains some of the background and history of the activities and places themselves. And the author is not afraid to ask some big questions: If the Colorado has so much water in it why doesn't it ever get to the sea? Is it possible to eat in St Moritz if you aren't a multi-millionaire? And is cheerleading statistically more dangerous than whitewater rafting?
Perhaps one question remains: why do anything so risky at all? Maybe part of the answer is in this book, probably not. All we know is that you only live once. and life should be a bit of an adventure…
Book Links
Amazon Author Page
On Amazon UK
On Amazon
More Great Reads: