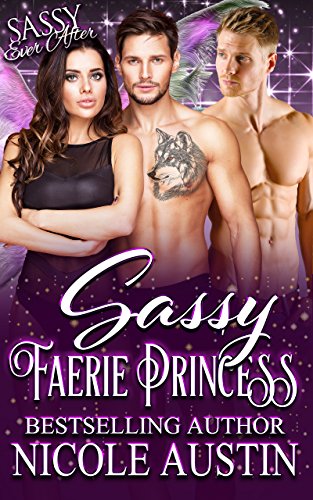 Sassy Faerie Princess : Nicole Austin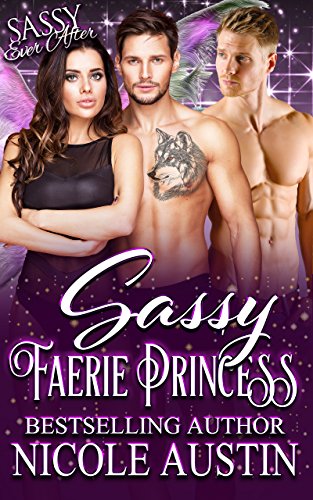 Princess Serena has been labeled as trouble because of her unconventional ideas. She isn't content with the frivolous activities and promiscuity rampant in Fae. No, Serena craves adventure, longs to explore parallel dimensions and discover all the magnificent wonders of the universe. But what she aches for more than anything else is to be swept away by a pair of alpha males, fall in love, and form a monogamous bond.
Only two things hold her back—the queen's rules prohibiting faeries from traveling through the portals, and the dark elven guards who ensure compliance.
News of the faerie court's plans to seal the portals for eternity means she has to act fast or be trapped in Fae forever. And there would be no chance of others ever seeing or believing in the faefolk. Without belief…
The brave faerie knows the legend well and is not about to let her kind cease to exist.
Trevor Richardson and Brady Prophet have everything they could possibly want. Careers they love, a great house, each other, and a golden retriever named Flirt. Yet Brady feels something is missing. He wants a woman to share with Trevor. The crazy chick who breaks into their house and charms their dog wasn't quite what he had in mind. She's even better.
Now if the unlikely trio can find a way to survive the jealous queen's wrath, they just might have a shot at a fairy-tale ending.
Book Links
Website
Facebook
Twitter
Amazon Author Page
On Amazon
More Great Reads: