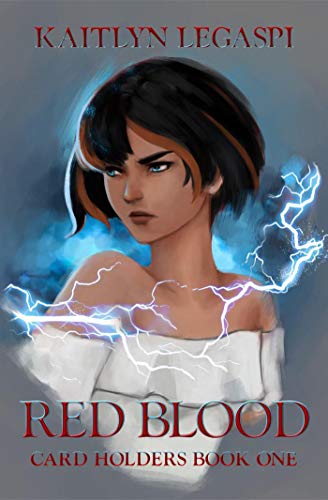 Red Blood : Kaitlyn Legaspi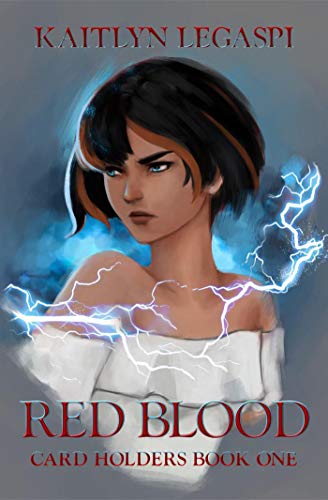 In the fifty-two domains, there exists two groups of people: The bound and unbound, those without powers and those with them. Only the unbound can hold the highest positions in the government: The Card Holders.
When her domain's Card Holder dies, seventeen-year-old Neela Blydes is forced to participate in a tournament to find the unbound most worthy of leading the Queen of Hearts Domain. But the tournament isn't as glorious as it seems. It herds unique unbound known as Specialists into deadly combat. Winning by default is nonexistent and killing is permitted.
As Neela progresses through the first few rounds, she realizes the tournament is just one of her worries. The burn scar on her left shoulder suddenly flares up at random times, an elite assassin marks her as his next target, and a frightening connection to the murderous rogue organization comes to light. While trying to deal with all these stresses weighing on her shoulders, one more appears in the form of a white-haired man with crimson eyes.
Dangerously familiar crimson eyes.
More Great Reads: