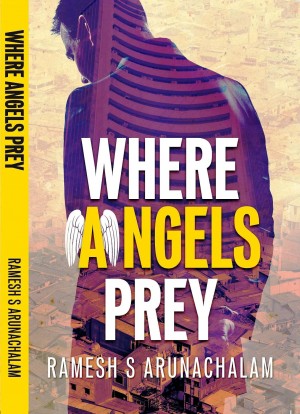 Where Angels Prey : Ramesh S Arunachalam
Where Angels Prey
While the rest of the world reels under a severe financial crisis, India's microfinance sector enjoys an unprecedented boom. Why on earth are people investing such huge amounts of money in an obscure industry, especially at the time of global recession? And why is Wall Street suddenly so interested in India's poor?
That is exactly what Robert Bradlee, senior correspondent with The New York Post, sets off to investigate, along with his journalist friend, Chandresh. Little does he know that his search for a scoop would lead him through a complex multi-pronged web of deceit, fraud, manipulation and financial crime, remote controlled from distant lands by an entire chain of financial sector stakeholders.
Gripping, racy and meticulously researched, this financial thriller weaves in and out of the affluent world of high-powered boardrooms and the gruelling poverty of the remotest villages of India, to reveal the devastating truths that often lurk behind "good intentions".
Book Links
Facebook
Twitter
Amazon Author Page
On Amazon India
On Amazon
More Great Reads: