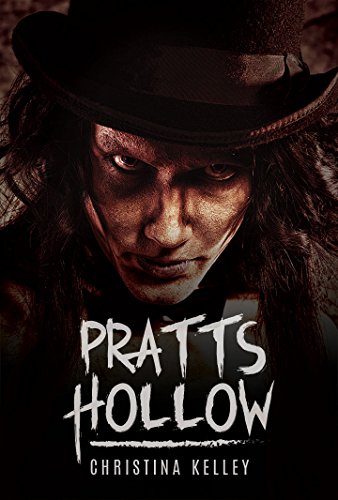 Pratts Hollow : Christina Kelley
Pratts Hollow
The novel Pratts Hollow set in the geographical center of NYS is a suspenseful page turner perfect for sitting beside a campfire or curling up in a favorite chair.
Christina Kelley incorporates her fictional characters into real locations and settings in Oneida, and Madison County, including the City of Utica. Her writing style has been influenced by the masters of the macabre, Edgar Allen Poe, Alfred Hitchcock, and Stephen King.
Maurice Adam Downey, a supernatural cult leader migrates from the deep woods of Canada to arrive in the hamlet of Pratts Hollow in the 1990's.
His presence creates mayhem as horrific events plague the citizens within the rural farming communities of Pratts Hollow and Madison. Five Madison Central School students and long time friends, Tommy Tremaine, Sarah Jensen, Lane Collins, Samantha Peate, and Bobby Frye form a club called the Country Club Five in which its members encounter Maurice Downey on a daily basis.
The children recognize the evil within this new stranger and the unusual happenings that have occurred in their towns since his arrival. With the help of a wise old woman, divine intervention, a New York City detective, a Utica Police sergeant, and the impenetrable friendship between each other, the friends battle this cruel being to save a missing five year old girl, and their hometowns.
"This novel isn't coated in sugar for the meek, because real life rarely is frosted."–Christina Kelley.
Book Links
Facebook
Google Play
Google Books
Barnes & Noble
Kobo
On Amazon
More Great Reads: