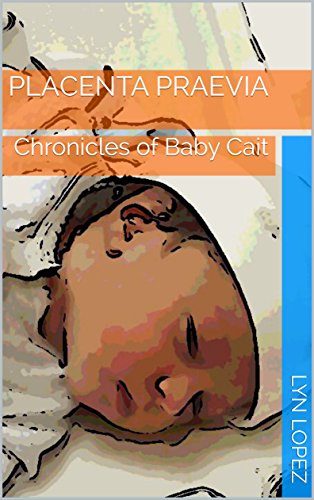 Placenta Praevia : Lyn lopez
Placenta Praevia: Chronicles of Baby Cait
This is a relatively true and funny account of Baby Cait's tortures meted out upon an unsuspecting first-time mom, Lyn. Lyn fumbles her way as a parent through the first 24 months of Cait's life, literally via a comedy of errors. For the first time in her life, Lyn cannot control the narrative. She therefore becomes frustrated and is perturbed that she cannot master what is probably the most important job of her life.
Have you always been pretty damned good at what you do? Always poised, brimming with confidence and zeal? Only to flunk big time at what you thought was the most natural role in the world, (a mother)?.Did you give birth and then realized that your maternal instincts have remained woefully, bloody dormant? Have you been bested by your baby?
Join Lyn and her daughter Cait, as they both attempt to navigate their way along an intertwined journey – getting to understand each other and helping Cait (and Lyn) to grow up. While Cait goes through the major markers from a newborn, to a bouncy baby, into a toddler, Lyn struggles to find her rudder as a parent against Cait's mutinies. These capers turn into rather comical scenes when Lyn tries to apply corporate logic and structure in what she deems to be hostile territory, ie in baby's world.
Finally, we see, with time, Lyn appears to pull though the crisis, largely unscathed. She even begins to outwit Caitlyn. She slowly takes back the captaincy. As they both become less tempestuous, Lyn begins to enjoy the relationship with Caitlyn. In the end, loves conquers all challenges.
More Great Reads: