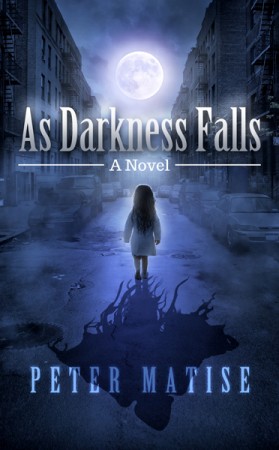 As Darkness Falls : Peter Matise
As Darkness Falls
As blood streamed down her round tear soaked cheeks and what was left of her leg, Layla struggled to gain her composure as she fought to survive. But her training faltered as her thoughts drifted back to her adopted mother who raised her as her own, her surrogate Uncle and the teacher who taught her everything but this, that monsters are real.
As Layla inhaled a deep breath and prepared to make her last stand, she remembered that she fought to come into this world, alone, bloodied and dead on arrival. In that moment, the spark that brought her back to life in that cold white hospital room re-ignited deep inside her.
Book one follows Layla from birth through age seventeen as she goes from troubled outcast and sexual assault survivor, to what appears from the outside to be a reluctant high school senior. But Layla is not normal and neither are the people who care for her. As Layla grows, so do her powers. But will she be strong enough to face the darkness that's coming?
Book Links
Goodreads
Amazon Author Page
On Amazon
More Great Reads: