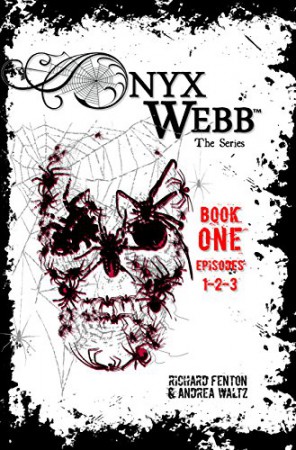 Onyx Webb : Book One
Onyx Webb is a multi-genre mash-up that combines supernatural suspense, crime, horror, and a touch of romance. Finalist: National Indie Excellence Awards: Cross Genre.
Onyx Webb is a ghost. Billionaire playboy Koda Mulvaney becomes obsessed with a girl he sees inside a mirror. Juniper Cole is on her way to the prom and… well, we don't want to spoil anything… how all these events are related is part of the mystery that is, Onyx Webb.
The Onyx Webb series follows the unusual life of Onyx Webb along with a central group of characters in various locations and times. The billionaire Mulvaney family, piano prodigy Juniper Cole and her brother Quinn, paranormal show hosts Cryer and Fudge, and a few others make up the core of the series. Written like a book version of a supernatural soap opera (think: American Horror Story) each character's story moves forward with most every episode.
It may appear that the characters are entirely unrelated and yet episode by episode, the connections will become clearer. Like being an inch away from a spider web, with each book, the web will move further and further away revealing the full story of every character and most importantly, the stunning conclusion for Onyx Webb herself.
Book Links
Facebook
Twitter
Instagram
Amazon Author Page
On Amazon
More Great Reads: