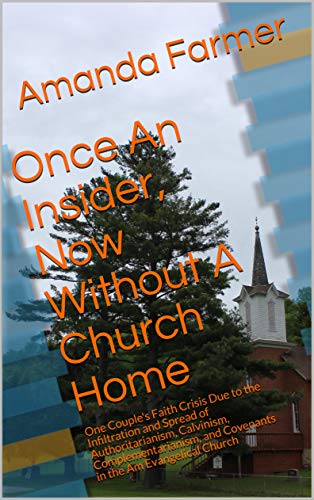 Once An Insider, Now Without a Church Home : Amanda Farmer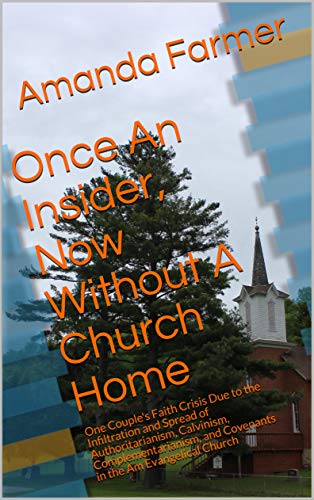 This is the story of one couple's faith crisis after realizing the church they have spent 25 years serving as leaders in has made subtle but profound changes over the years.
It is their journey from being trusting followers of Jesus to questioning everything about their faith. Who is really following the Bible? Who is really interpreting the Bible correctly?
This is a personal memoir that follows the changes in the American Evangelical Church as it becomes more popular to embrace Calvinism, Authoritarianism, Complementarianism, and Covenants and the effect this can have on one's faith.
The story illustrates the pain of going from being an accepted member of a church – from being on the inside – to realizing that the leadership desires that you leave the fellowship.
Book Links
Website
Facebook
Amazon Author Page
On Amazon
More Great Reads: