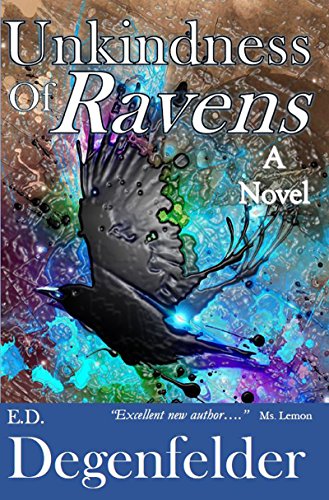 Unkindness of Ravens : E.D. Degenfelder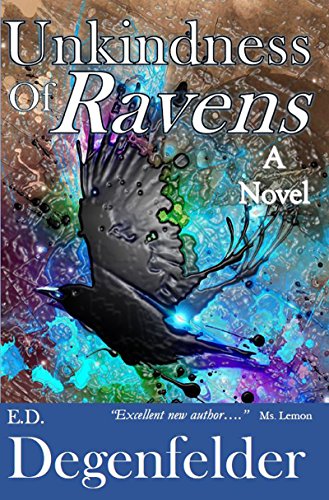 When wealthy philanthropist Eleanor Abbott is murdered in her historic Los Gatos, California mansion, it leaves her daughter Madeline reeling in disbelief. Already struggling to cope with a volatile, estranged husband and a failing small business Madeline must set aside those worries to attend to family matters and deal with personal grief.
But nothing is ever as simple as it seems. As Detectives Scott Cooper and Isabelle Morales work to solve Eleanor's case, another vicious, grisly murder occurs striking too close to home and changes the direction of the investigation from a random act of violence to a targeted, intentional murder.
Odd happenings at the huge old house and anonymous threatening notes lead the detectives to believe Madeline's own life may be in danger. The final straw is when she learns that the death of her father eighteen months prior was probably not the accident it was believed to be but yet another murder.
Someone seems to be intent on destroying the entire Abbott family. But who… and why?
A hundred-and-twenty-five-year-old mansion, long-held family secrets, decades-old simmering hatred and conspiracy threaten Madeline's life and legacy in this thrilling novel.
Enjoy this debut novel from E.D. Degenfelder. First in a trilogy, this exciting mystery is laced with suspense, twists and turns, intrigue and betrayal.
DiscoverGate 6 … Murder at Black Oaks, the second novel in this exciting trilogy by E.D. Degenfelder. Each book is a stand-alone novel with no cliff hangers.
Gate 6 … Murder at Black Oaks, the sequel to Evan's first novel, Unkindness Of Ravens, is also on Whizbuzz Books.
Book Links
Website
Facebook
Twitter
Goodreads
Amazon Author Page
On Amazon
More Great Reads: