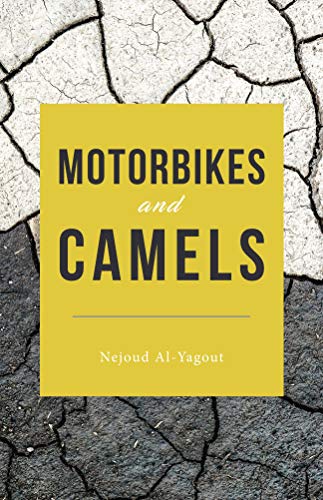 Motorbikes and Camels : Nejoud Al-Yagout
Motorbikes and Camels
Drawing from her own experience as a Kuwaiti, Al-Yagout brings a relatable and essential voice not normally seen in Middle Eastern literature.
While the Kuwaiti narrative has traditionally been overlooked, Al-Yagout masterfully brings not only one worthy new voice to the table, but several through her dynamic and reflective characters. The novel also tackles controversial but needed topics such as LGBTQ+ relationships, gender roles, apostasy, and other hard truths.
The unique, interlaced narratives of different characters per chapter examine the individual hardships many people face in relationships and as members of a larger community.
There is Salma, facing a spiritual crisis in a region steeped in dogma; Hussam—a billionaire's son who tries but fails to conceal his gay relationship; Mohammed: grasping tightly to antiquated patriarchal ideals at the expense of his love life; Mike, who adopts cultural appropriation to provide him with a stable foundation when his world collapses; and the remaining characters, one per chapter, revealing the impact of collective thought matrices on the individual and vice versa.
Motorbikes and Camels is a timely book that begs the question, offered to the reader by one of the protagonists, Zayna: Am I who I am because of my culture?
Book Links
Goodreads
Amazon Author Page
On Amazon
More Great Reads: