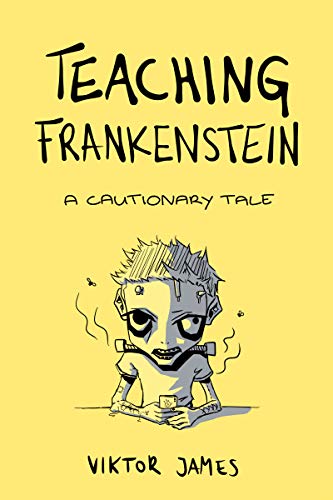 Teaching Frankenstein : Viktor James
Teaching Frankenstein: A Cautionary Tale
Every student has a story…
But you won't find it here.
Dark, profane, and absurd, this comedy follows the journey of a young teacher on a misguided adventure to resurrect dead dreams.
After being let go from his first school, the nameless narrator finds himself at a tough urban high school ready to quit. He decides that the only way to rekindle his passion for teaching is through his favorite novel. It's a decision that leads him on an unsuspecting journey where he discovers that teaching a book about monsters means dealing with his own first.
The story exposes the importance of friendship and the truth behind what it means to be a teacher. Based on real events, the novel parallels Mary Shelley's 1818 classic, Frankenstein, and shows that 200 years later, humanity still struggles to identify the real monsters.
It's a must-read for aspiring educators, teachers, and those struggling with what it means to be a modern-day professional.
Book Links
Twitter
Amazon Author Page
On Amazon
More Great Reads: