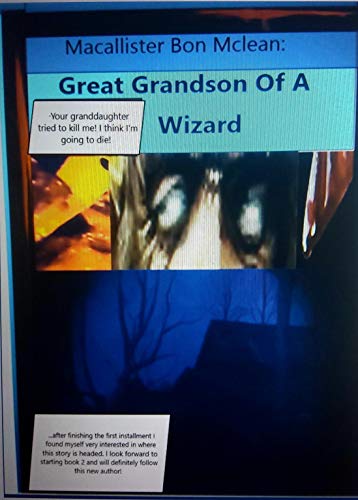 Macallister Bon Mclean: Great-Grandson of a Wizard : James Chris Wilkinson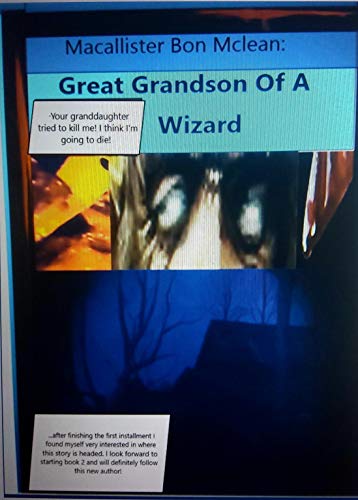 Macallister Bon Mclean is a dreamer and a visionary. He is a widower and the great-grandson of a warlock. He meets a woman in a vision while in a coma. He battles death and escapes from the comatose state. Using paranormal abilities he rescues his dream lady from her own comatose state. Together they work to defeat the powerful Wizard Mclean.
Macallister was born on a farm run by his great grandfather, he was sent away at the age of four to protect him from the wizard. Great-grandfather Mclean uses the farm to advance his religion. He performs sacrifices to his god in the cornfield and in the barn.
Mac uses trances and visions to discover who and what his great-grandfather is. He searches for ways to defeat his great-grandfather. Wizard Mclean wants to make Mac into a powerful Wizard.
Can Mac defeat his evil great grandfather or will he also become a wizard? As if battling evil isn't enough, Mac also has to deal with his crazy parents.
Book Links
Website
Amazon Author Page
On Amazon
More Great Reads: