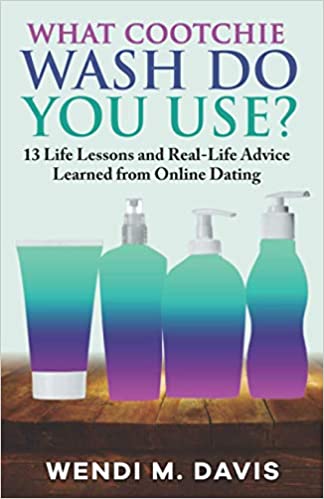 What Cootchie Wash Do You Use? 13 Life Lessons and Real-Life Advice Learned from Online Dating : Wendi M. Davis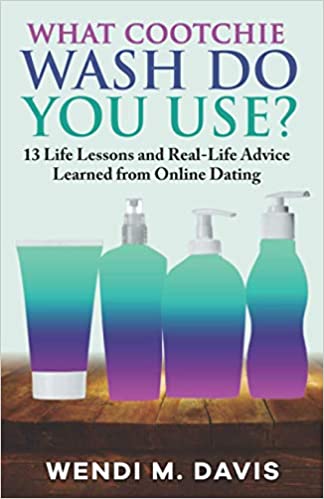 What cootchie wash do you use? Hearing that question makes you curious now, doesn't it? In this book, we are going to explore what ingredients make up your own personal brand. With a unique twist, you will hear about the lessons learned from online dating and some real-life advice based on where these experiences can take you and what you can learn along the way.
Don't think this is just going to be the type of book that you are talked AT the whole time. Oh, no. you are going to challenge yourself to do some deep, internal reflections and write them down along the way. So, you are closer to finding your perfect recipe.
There will be some laughs along the way as the book describes some of the horror stories that can come along on your online dating journey. Not to mention, there will be some real-life advice given about situations you may find yourself, including "You can't turn a hoe into a househusband." This quick-read will make you chuckle while encouraging you to do some real deep dives into what you really want out of life and a partner.
Book Links
Website
Facebook
Twitter
Instagram
Amazon Author Page
On Amazon
More Great Reads: