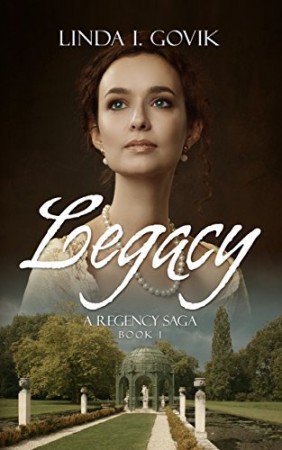 Legacy: A Regency Saga : Linda I. Govik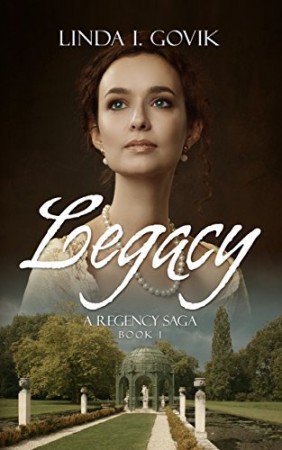 The year is 1806. Emily Bradley has just taken her step to independence by starting to paint portraits on commission. Unbeknownst to her, her first customer is linked to the man she fears the most—Lord Charles Stanford, who once violated her and left her pregnant. Emily is hurled into a series of events over which she has no control, as Lord Charles is made aware of her current whereabouts and returns to her life, intent on using her and their now eight-year-old son to claim his heritage.
Forced into marriage, soon suffering under Lord Charles cruel reign, Emily is unable to pursue the life that was once laid out before her feet, and her dream of becoming a painter slips further and further away. But then, Napoleon Bonaparte's courier, Étienne de Ste Germaine, turns up. The handsome nobleman is sent out on a mission to bring her to France, to paint a portrait of the Empress Joséphine—an offer Emily cannot resist. Blind to the consequences, driven by her need for independence, she defies her husband and sets out on a journey that is lined with dangers, but that also holds the promise of both freedom, and a sweet, but forbidden romance.
Knowing the dream will inevitably end one day, Emily must now struggle for the courage to become the person she was meant to be, and accept that her strive for liberation comes with a price so high that it might ultimately cost her everything.
More Great Reads: