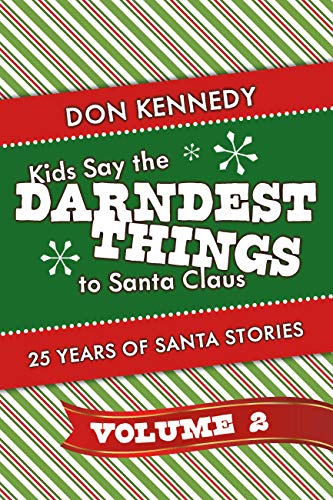 Kids Say The Darndest Things To Santa Claus (Volume 2) : Don Kennedy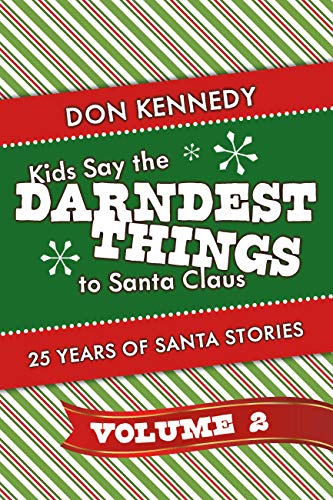 Santa Tells All! Where Art Linkletter leaves off, Santa Don takes over. This is the 2nd book in a 3 book series about the experiences of the author, Santa Don, as he portrays Santa Claus for charitable and community organizations that didn't have the funds to hire a Santa.
The first book won the Readers' Favorite 2020 International Book Awards Honorable Mention Award for Non-Fiction – Children's.
Written for adults and children of all ages, this book features 265 new Santa stories as this volunteer Santa Claus visits hospitals, military bases, women's & children's shelters, Boys & Girls Clubs, churches, schools, fire victim shelters, police and fire department halls, children's recreation centers, National Guard centers, and more.
After listening to children's Christmas wishes for 25 years, the author has heard it all and now shares the best of the best with readers. "Sometimes funny, sometimes sad, but always touching and sweet, this book will entertain and warm the hearts of readers." "You'll laugh out loud, get choked up, and remember the true meaning of Christmas for children."
Santa Don lets us into the wonderful, magical world of children during the holiday season.
Volume 1 of Kids Say The Darndest Things To Santa Claus by Don Kennedy is also on Whizbuzz Books.
Book Links
Facebook
Twitter
Linkedin
Goodreads
Amazon Author Page
On Amazon
More Great Reads: