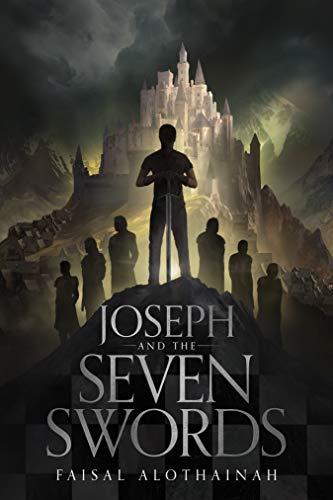 When the red moon rises, a prophecy is born…
Joseph is a simple village boy with a mysterious past. Taken from his birth mother under the hue of a blood moon, he was placed with a local family and raised as one of their own. But for all their kind acceptance, Joseph has never escaped the sense that he was destined to walk a different path. As strange events begin to occur around him, he realizes he will never be free of the mysteries of his past until he uncovers the truth. The young man ventures out into the world to embrace his destiny.
In the nearby kingdom of Zelaar, Joseph's stepbrother, King David has taken the throne, but a weak character leaves him vulnerable to manipulation. When his tyrannical orders lead to Joseph's capture, deceit and betrayal become the young man's constant companions. Fighting to transcend these dark forces and claim his birthright, Joseph encounters teachers and signs that whisper of an innate and mysterious ancient wisdom. He finds strength and focus on his pursuit of justice, but will learn that the first step to changing the world, is changing oneself.
Book Links
Website
Facebook
Instagram
Goodreads
Amazon Author Page
On Amazon
Joseph and the Seven Swords : Faisal AlOthainah