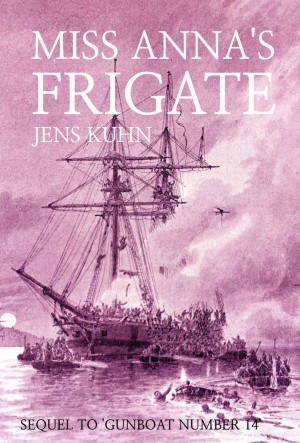 Miss Anna's Frigate : Jens Kuhn
Miss Anna's Frigate
In the early months of 1809 a British frigate is trapped in the ice of the Baltic Sea. While Sweden's war against Russia continues andStockholm itself is threatened by invasion, several groups plot against the unsuccessful king.
Female spy and adventuress Anna Wetterstrand had hoped for a quiet winter together with her beloved Eric. But now the unforeseen events force her to question her loyalties and make a tough decision.
Will she be able to save the king – and herself?
Book Links
Twitter
Goodreads
Smashwords
Amazon Author Page
On Amazon
More Great Reads: