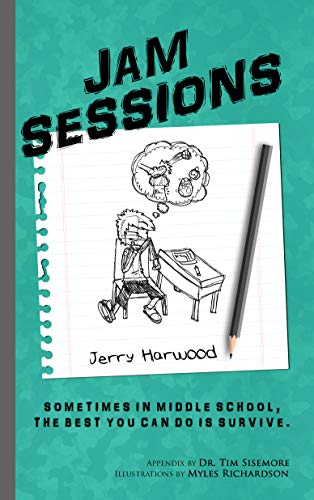 Jam Sessions: Sometimes in Middle School, the best you can do is survive : Jerry Harwood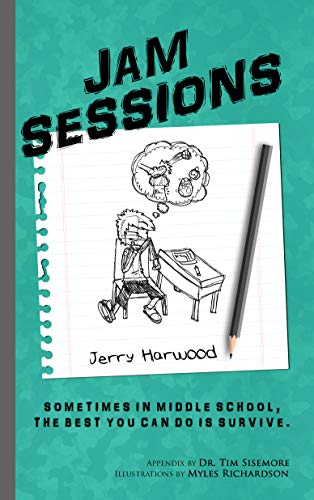 Meet Phillip. His mom relocates him to a new school in the middle of the school year. Things do not go well.
Phillip lands himself a trip to the dean of student's office when he tries to forge his mother's signature. Maybe if he spelled her name correctly it would have gone better.
Phillip also finds himself having more and more anxiety. And the song some bullies are singing is certainly not helping: "Phillip Willip, Puddin and Pie. Got a bad grade and made him cry."
There is one class Phillip has that is going well. It is with Mr. Filter, who starts each day with a writing prompt. These "jam sessions" allow students to be creative and enjoy writing. Phillip writes about being a basketball on a soccer field. Another day he writes about receiving two dragon eggs in the mail, one for himself and one for a particularly cute girl.
But will Phillip ever be able to make his real life go as well as his Jam Sessions?
Book Links
Website
Blog
Facebook
Amazon Author Page
On Amazon
More Great Reads: