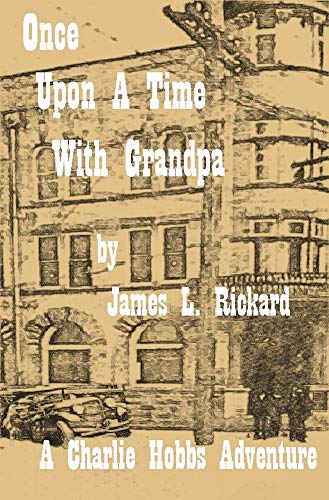 Once Upon a Time With Grandpa (A Charle Hobbs Adventure) : James L. Rickard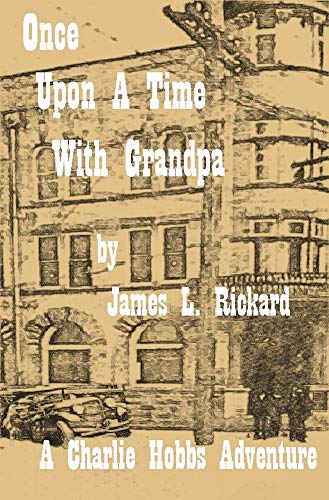 The Forrest Gump of the West is at it again! Can John Wayne, Wyatt Earp, and Butch Cassidy be in the same story? In another semi-true adventure, Charlie Hobbs, the protagonist of Grandpa Wore a Six-Gun, leaps off the page in a continuation of the saga in the action-packed Once Upon a Time With Grandpa!
Working as a journalist with his pal Jobie, Charlie travels west to investigate the legend of Butch Cassidy and to determine, once and for all, what really happened in South America. Along the way, they meet up with John Wayne and Wyatt Earp as well as other characters from the Old West and Hollywood as well. As this cross-country tale unfolds, Charlie and Jobie part company when Charlie is sucked back into a life of crime.
For the soap opera fans, after attempting a robbery, Charlie is forced to make his way back across 1927 America while grappling with the feelings he has for his female companion as well as a neighbor back in Ohio. To make matters worse, his traveling companion is the wife of an outlaw who has been helping him hide from the law! Worse yet, while on the lam, Charlie comes face to face with an intimate acquaintance from his past while traveling from Seattle, Washington back to Ohio.
Book Links
Website
Twitter
Pinterest
Amazon Author Page
On Amazon
More Great Reads: