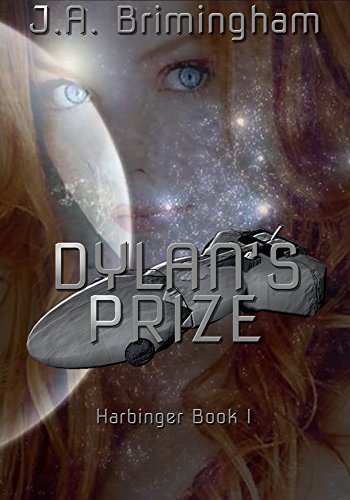 Dylan's Prize : J.A. Brimingham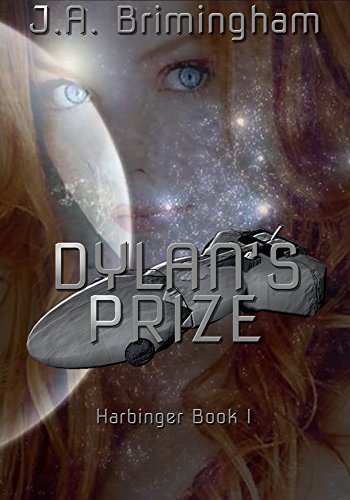 Dylan's Prize
Young Dylan Largent finds himself at a crossroads in his life when forces outside his control turn his world upside down. Trapped in a place he doesn't want to be, fate intervenes on his behalf and provides a way for him to return home. But nothing is what it seems to be at first glance.
His new ship, The Chimera, is sleek, elegant, and luxurious. But the large vessel is much more than he can handle alone. Dylan must find a way to operate his new prize as well as learn to lead his new crew of misfits. There's Murc, the large older man with an odd cloud of bad luck that seems to follow him wherever he goes, Beetle, the moody medical drone with a peculiar sense of humor, Sandra, the motherly ship's computer who is unlike anything Dylan had ever encountered before, Nessa, the blonde vixen with a cunning as sharp as any blade, and Vic, the grizzled veteran with a wry wisdom.
Then there's Alahnni, the young slave girl whom Dylan finds a strong attraction for almost immediately. He wants to save her from the wretched life she was forced into. However, as with all things aboard the Chimera, there's much more to her than meets the eye. But attacking pirates, scheming politicians, and the dreaded Ikaranites threaten to destroy the new life Dylan is fighting for.
Book Links
Website
Facebook
Twitter
On Amazon
More Great Reads: