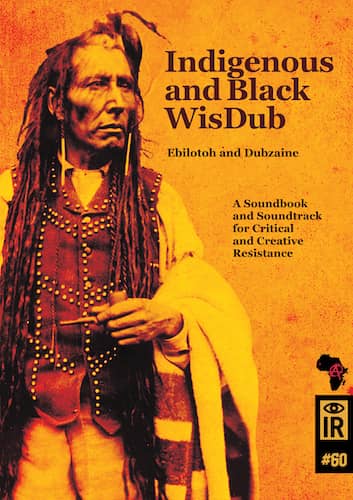 IR 60 Indigenous and Black WisDub : Ebilotoh & Dubzaine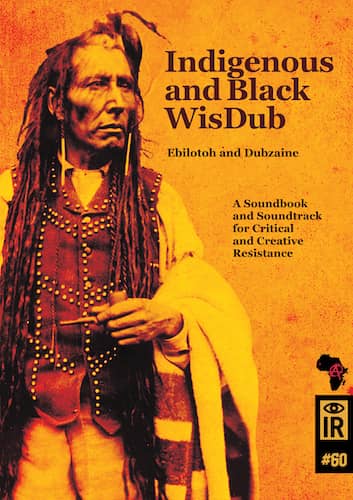 An invitation to political activists who remain detached from spirituality and also mystically inclined individuals aiming to be "spiritual, not political." IR invites you to a dialogue, hoping it will widen your vision, challenge your preconceptions, and encourage self-reflection.
At the center of Indigenous and Black WisDub is a dialogue on:
The pre-colonial histories of anarchist Africa.
The outernationalist networks across India, Mexico, Vietnam, Jamaica, and Turtle Island.
The confluence of political and spiritual dub in the visionary lives of Ho Chi Minh and Emir Abdelkadez and the importance of dreams, waking visions and meditation played in the lives of these and other revolutionaries.
The legacies of Canute Frankson, Pandurang Khankhoje, Bhagat Singh, the Punjabi anarchists of the Ghadar Party, the Black anarchist fighting against Franco in the Spanish Civil War, and other anti-colonial and anti-fascist revolutionaries like Jamaican Canute Frankson.
The outernationalist networks across India, Mexico, Vietnam, Jamaica, and Turtle Island.
The inner dub reflections of Assata Shakur, John Trudell, Bhagat Singh, Jean" Binta" Breeze, Douglas Cardinal, Dhangsha, Huey P. Newton, Dr. Butch Bilal Ware among others.
All of this is grounded in the philosophies and dialogues from Indigenous Peoples from the Solomon Islands, West Papua, Turtle Island and beyond, amplified through voices like former American Indian Movement Chair John Trudell, whose words flow in unison with the revolutionary vision of Assatta Shakur as she spoke with us in Havana, Cuba.
As we state in our book, "According to spiritual teachers from multiple traditions, our senses are an important source of knowledge. Seeing is associated with believing, hearing is associated with understanding."
Therefore we have created a special soundtrack to accompany this book featuring musicians and producers like UR (Underground Resistance), Steven Stanley, Dhangsha and IR :: Sankara Future Dub Resurgence. The soundtrack features the vocal WisDub of Angela Davis and Chuck D as well as traditional Indigenous singers from Turtle Island, over a flow of raw drum & bass, contemplative house, digital noise, and natural silence.
Book Links
Website
Dubdem
Facebook
Instagram
Buy the book and soundtrack
More Great Reads: