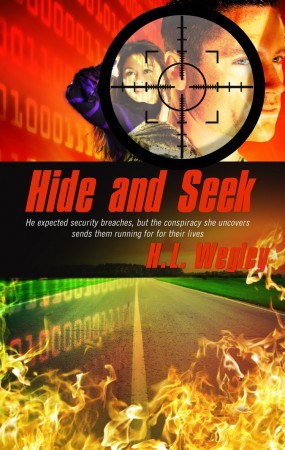 Hide and Seek : H. L. Wegley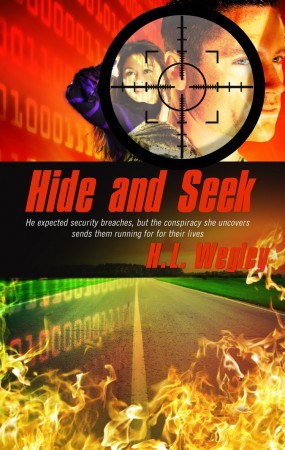 Hide and Seek
He expected security breaches, but the conspiracy she uncovers sends them running for their lives.
A computer security breach within a US defense contractor's firewalls leads investigators, Lee Brandt and beautiful, brilliant Jennifer Akihara, onto the cyber-turf of terrorists, where they are detected and targeted for elimination.
Lee leads them on a desperate and prayer-filled flight for survival into the mountains of the Pacific Northwest. Will Jennifer's pursuit of truth about the conspiracy, and the deepest issues of life, lead her into the clutches of terrorists, into the arms of Lee Brandt, or into the arms of the God she deems untrustworthy?
Book Links
Website
Facebook
Twitter
Goodreads
Amazon Author
On Amazon
More Great Reads: