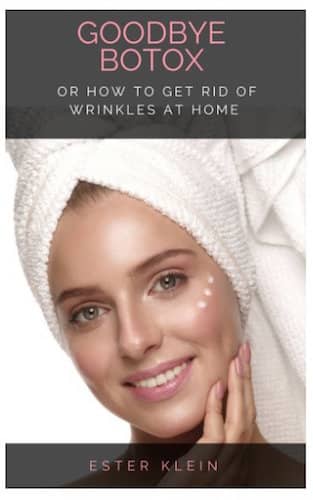 Goodbye Botox : Ester Klein
Goodbye Botox or How to Get Rid of Wrinkles at Home

The goal of this book is to teach you about simple, but most effective mind and body techniques to take years of your look naturally, without destroying your account or getting surgery.
These anti-aging methods are created to be incorporated throughout your day, that in no time they just become part of your regular daily routine.
They are so easy to keep and if your wrinkles bother you, it is not too late to start making changes.
No matter how old you are, the right steps described in this book will lead to positive results.
More Great Reads: