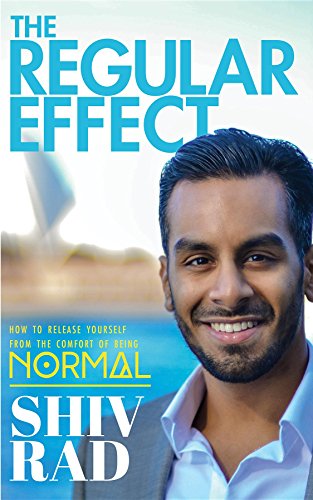 The Regular Effect : Shiv Rad
The Regular Effect
Why is it so important to be irregular? Are you in the wrong if you decide not to be like the masses?
You will be enticed to turn page after page as you join Shiv Rad on his evolution of breaking out of the societal and "regular" norms. Shiv discusses his life experiences of how he himself changed from being an overweight kid with low self-confidence to now being someone who doesn't take no for an answer; someone who's successfully broken out of "the regular effect" for the better.
Shiv shares the life lessons he learned through his travels and experience living across the globe. His personal journey aims to inspire and motivate others to seek change and embark on their own journey towards self-fulfilment. This first-hand account embodies strength and self-confidence. 'The Regular Effect' is a battle, championing individuality and freeing oneself from societal constraints. The Regular Effect will challenge the way you think and disrupt self-doubt.
It's all about making YOU realize YOUR true potential!
Book Links
Website
On Amazon Australia
On Amazon
More Great Reads: