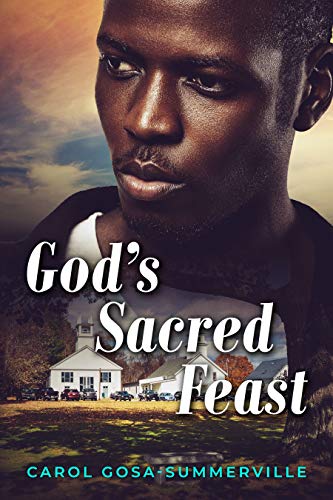 God's Sacred Feast : Carol Gosa-Summerville
God's Sacred Feast
Passion, suspense, and love are the main ingredients in "God's Sacred Feast."
Set in Sipsey, Alabama, in the 1960s, the characters face life-loving as well as life-threatening conflicts.
Deacon Branhope "Sugarfoot" Collins flirts with celibacy after he's brought before the deacon board after being named in an embarrassing scandal.
Meanwhile, an ex-girlfriend, Freddie Dee Varner, leaves him a set of tantalizing pictures that he can't find the courage to dispose of.
When the town's pariah is accused of robbery, Sugarfoot becomes a sleuth in search of the truth. And as his connection to other members of the community brings him to the center of their conflicts, he unexpectedly becomes the love interest of the town's beautiful heiress. But will Freddie Dee let go?
Book Links
Facebook
Amazon Author Page
On Amazon
More Great Reads: