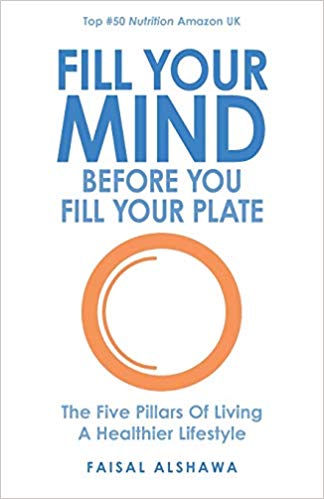 Fill Your Mind Before You Fill Your Plate : Faisal Alshawa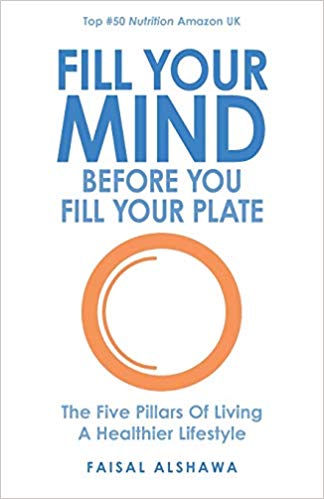 Are you constantly struggling to stick to an exercise plan? Unsure of which diet you should even be on? Keto? Paleo? Vegan? Atkins? The list is endless. And if you're picking up this book while struggling to live a healthier lifestyle consistently, you're not alone.
I was exactly like you. When I first began my journey towards a healthy lifestyle in 2008, the struggle was real. I didn't know where to start and I had no support. That was when I started to look within, and found that I was able to use the power of my mind to help myself develop healthy habits and embed them into my current lifestyle. My journey actually led to my turning healthy, mindful living into a career in nutrition: I obtained a bachelors in Kinesiology and a Masters in Sports and Exercise. And all of that led to you holding this book in your hands.
A healthy lifestyle doesn't start with nutrition. It doesn't start with exercise, either. It starts in the mind. You must get in the right mindset to believe you can succeed. You must believe you can succeed before you can be fully mindful of your actions. You must be mindful of your actions in order to know what sacrifices must be made in order to succeed. And, you must sacrifice small luxuries if you're going to build healthy habits for long-term change.
Mindset. Belief. Mindfulness. Sacrifice. Habits. These are the Five Pillars of Living A Healthy Lifestyle which I've developed along my journey and which have inspired to me write this book.
I'm here to share my story with you, to inspire you to be the best and healthiest version of yourself.
If I did it, why can't you?
Because that's what this book is about. It's your turn now.
Book Links
Website
Facebook
Instagram
Linkedin
Amazon Author Page
On Amazon
More Great Reads: