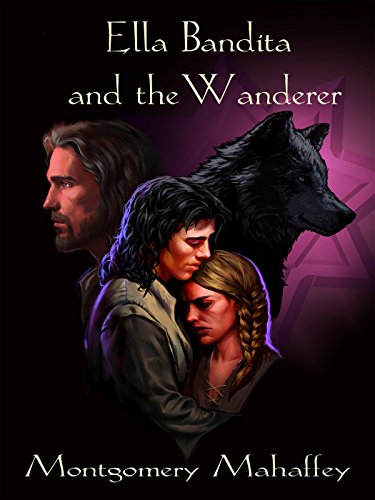 Ella Bandita and the Wanderer : Montgomery Mahaffey
Ella Bandita and the Wanderer
Ella Bandita's life nearly came to an end in the depths of an icy river. Before she threw herself in the roiling waters, a strange voice called out.
"There's a better way."
Now, Ella Bandita is far from dead. Having studied the art of seduction under the Sorcerer of the Caverns who saved her that day, she must now make a life for herself as Ella Bandita, thriving on fresh hearts for survival. The immortal seductress moves from village to village, seducing and stealing the hearts of only the most licentious and undeserving men. It's a lonely life, filled with grief and rage.
Until the day she meets a Wanderer in the woods, who engages her in deadly game of cat and mouse, fueled by his unruly desire for this strange young woman. His refusal to quit her makes Ella Bandita act, and the Wanderer finds himself transformed into a Wolf, forced to live life searching for the one thing that can make him a man again. Hunting down the immortal seductress becomes necessary for survival. At the old Sorcerer's Caverns, they will meet again, Ella Bandita and the Wanderer.
In a dark tale of romance, lust, and desire, Ella Bandita and the Wanderer is driven by intrigue and explores the darkness of the human heart and the allure of erotic obsession over love.
Book Links
Website
Twitter
Instagram
Amazon Author Page
On Amazon
More Great Reads: