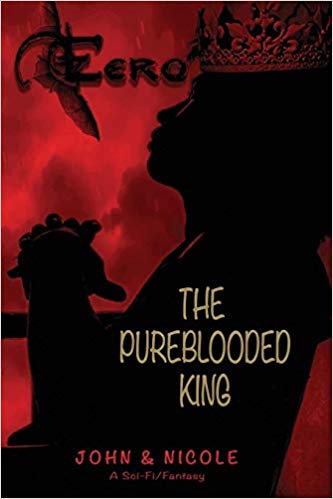 Eero: The Pureblooded King : John and Nicole
Eero: The Pureblooded King
Vampires prey upon humans because of their need for blood. However, Eero, a Pureblooded vampire, has the power to turn humans into vampires known as the common vampire. Eero is the King of Vampires, and yet he keeps himself hidden from his species.
A situation between Eero's sires leads him to the mountainous region of North Carolina where he meets a little girl named Ava who happens to be wondering in a graveyard. Eero becomes fond of Ava and marks her as his property. Eero, suspecting that Ava is lost, attempts to take her back to her family.
However, a group of vampire hunters from an organization called the Phalanx Hunter's Guild happens to be following Eero and Ava. The situation empowers Eero to leave Ava with her mother. He then allows a witch to bind his body for the next thirteen years without a fight.
The real suspense and drama do not happen until after Eero wakes from his thirteen-year imprisonment in his own body. Eero isn't accustomed to all things human but seems to be human enough to investigate the mysteries surrounding Ava's last thirteen years.
Will Eero, the Pureblooded King, come to realize how much Ava struck favor in his cold darkened heart? And how far will he go to protect her?
More Great Reads: