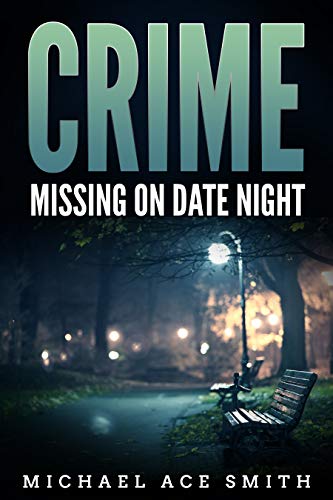 Crime: Missing on Date Night : Michael Ace Smith
Crime: Missing on Date Night 
(novella)
When Lyndsey Franks is persuaded by her best friend, Lucy, to sign up on a dating site, she does so reluctantly. She's not had much success with dating in the past, but working in a kindergarten, the only men she gets to meet are already taken.
She's thrilled when she makes a match with a young architect who seems to have it all, but is it all too good to be true? When Lindsey goes missing on the first date, the hunt is on to find her. Can she be found alive? Time is running out fast.
When DCI Morgan and DS Brannigan start to dig about for more information, they find that there is a lot more to Lyndsey than meets the eye.
But did she deserve to die for it? And, if so, who killed her?
This could happen to anyone who goes out on a date arranged on the Internet. In fact, it could happen to anyone who goes out on a date. Will you ever feel safe again after reading this book?
If you enjoy crime thrillers, then Crime: Missing on Date Night is for you!
Book Links
Facebook
Amazon Author Page
On Amazon
More Great Reads: