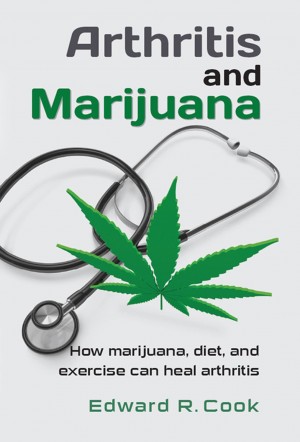 Arthritis and Marijuana – How marijuana, diet, and exercise can heal arthritis
There is a lot of pain and disability from disability from osteoarthritis these days. Not to mention all of the insidious autoimmune diseases such as Rheumatoid arthritis, multiple sclerosis, fibro, and lupus. There is a colossal industry of healthcare, pharmaceutical medicine, supplements, and hyped products to treat these conditions.
It's a multi billion dollar industry that can prey upon people's hopes and needs. Finding relief can be expensive, frustrating, and bewildering. Something's work, something's don't, and something's actually make things worse. I myself am an osteoarthritis sufferer who was told by doctors that my arthritis could be managed, but wouldn't get any better.
Well IT DID GET BETTER, because I educated myself and chased arthritis relief. I have found methods that have greatly improved my life. I wrote Arthritis and Marijuana to share my methods with others so that they can find relief and rejuvenation of their own.
This is more than just a med-marijuana book and not a miracle cure book. While the med-marijuana movement is evolving daily, one thing that will never change is that true arthritis relief requires a combined effort of modification of activity, medicine, and exercise. This book covers these elements and more for true effective and sustainable arthritis relief.
Book Links
Amazon Author Page
On Amazon
Arthritis and Marijuana : Edward R. Cook