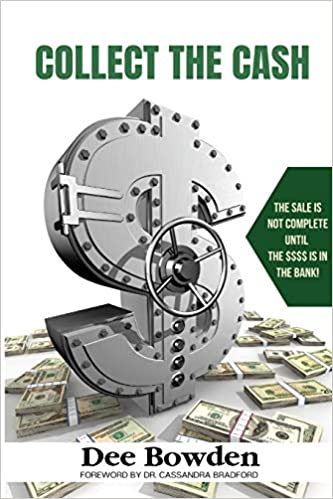 Collect The Cash : Dee Bowden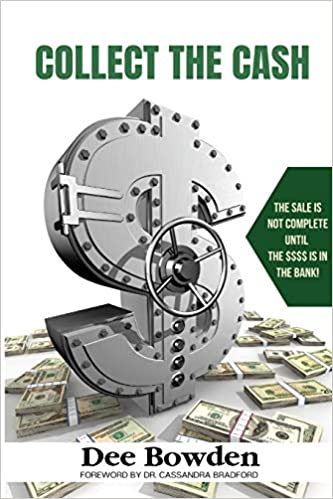 Collect the Cash is my personal story of working for a small company that neglected collecting outstanding invoices and it closed.
The benefits the book offers to the readers are busting the myths about Business-to-Business collections and discovering that B2B collections are 3 things: Problem Solving, Customer Service and Gratitude.
I was inspired to write this book after listening to Sharai Robbin on a Facebook Live share that she was Simon and Schuster's best-selling author and she wanted to work with people who knew they had a story to share with the world but didn't know how to get started. She got me to identify the fact that I want business owners to win in their business by not leaving uncollected money on the table and that my system could teach them what to do to collect the coins.
The primary readers of my book are business owners and people who work in companies, corporations and government agencies that struggle with needing to get paid and not wanting to ruffle the feathers of their customers.
The hardest part of writing the book was dealing with my emotions as I shared my stories and wondering if this makes sense and will it really impact a business owners' life. I did some research for the book and didn't find a lot of people talking about this subject. It's not a sexy subject in business but it is a necessary one because the sale is not complete until the money is in the bank.
(Transaction Approved)
I learned it is necessary to have a writing coach to work with you on the book project. I also learned that as a first-time author finding a publisher that will explain publishing is important to know the process your book will go through before it becomes an actual book ready for publication matters.
I encourage business owners, entrepreneurs, micro-business owners, and anyone who has ever had the "What Had Happened was… in business or in life" to grab a copy of Collect the Cash.
Book Links
Website
Facebook
Buy the book
More Great Reads: