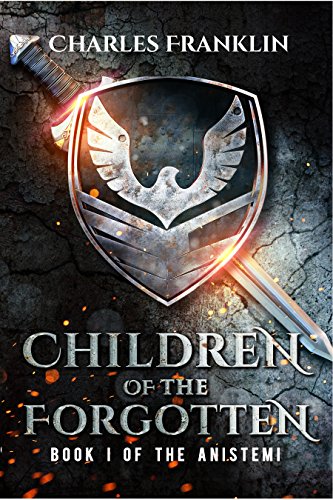 Children of the Forgotten : Charles Franklin
Children of the Forgotten: Book One of The Anistemi
In a post-apocalyptic world, most people by age thirty have succumbed to the Sickness, a mysterious deadly illness. But the Sickness is not the only enemy for Collin Mann's city. Hordes of deranged killers live in the hills around it. With few trained protectors, the future of the little city looks bleak.
Collin, fifteen years old, buries those the Sickness consumes. Slight and awkward, he shuns warrior training, avoiding the example of his big brother and guardian.
When killers attack at the watering hole, he's called to step forward and defend. Instead, he freezes. He's ashamed. His people need him to fight. But can he do it? Or would a clumsy person like himself make any difference in the battle for existence?
Book Links
Website
Facebook
Twitter
Amazon Author
On Amazon
More Great Reads: