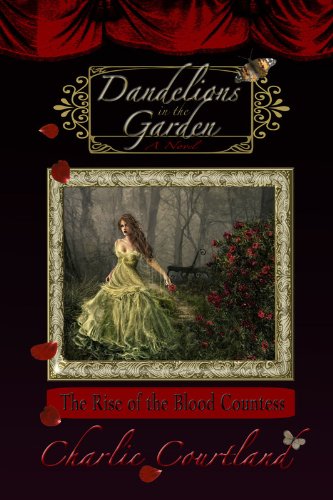 Dandelions In The Garden : Charlie Courtland

Dandelions In The Garden
Amara Borbala is certain she is the only living person in the sane world with intimate knowledge concerning the life and exploits of the Countess Elizabeth Bathory. After all, she was Elizabeth s companion and confidant since her eleventh year.
In 1573, after the death of her mother, Amara is sent by her cousin to serve as a lady-in-waiting at the castles of Sarvar, Varanno, and Cachtice.
Now it is years later, 1628, and Amara is aging, alone, and reduced to eavesdropping at her favorite café around the corner from her townhouse in Vienna. Befuddled by gossiping ladies, Amara determines perhaps it is time to finally put a stop to the rumors and once and for all, answer the question, Is it true? Did Elizabeth Bathory, a descendant of Vlad Tepes really commit the horrible acts of torture, bathe in the blood of slaughtered virgins, and dabble in the dark magic that she was accused of during her trial? One thing is certain, Amara knows the truth, but will it be enough to explain the habits of her friend?
Dandelions In The Garden is book one in a two-part series that begins with the journey of Amara, an impressionable girl who follows the Blood Countess through all the horrid events that lead to her rise and secure her place in history.
Book Links
Website
Twitter
Amazon Author Page
On Amazon
More Great Reads: