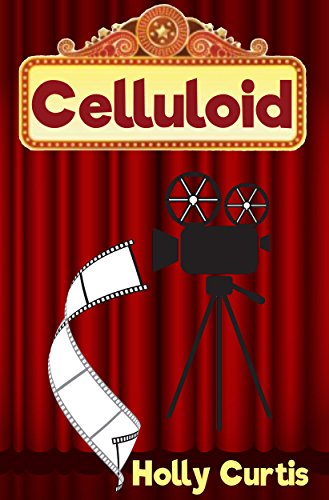 Celluloid
Jimmy Clifford is a thirty-year-old movie addict and film memorabilia shop owner.  He is also very fed up. He is fed up with his best friend Oswald's stupid, made-up card games, his drug dealer Pluto's novelty drugs are losing their novelty and his anti-depressants don't appear to be working anymore.
But when he discovers that the Crypt – a local, independent cinema that he regards as his 'spiritual home' – is to be demolished, he feels compelled to act.  Getting together with his friends and a fellow shop owner they decide upon an idea – there will be a 'Save the Crypt' cabaret night (featuring local performers) to highlight the situation and raise money in the process.
All Jimmy has to do for his part is get out and find seven acts in two months – not so easy when you're an agoraphobic and you're up against giant egos and a psychotic property developer.
Book Links
Twitter
Amazon Author Page
On Amazon UK
On Amazon
More Great Reads: