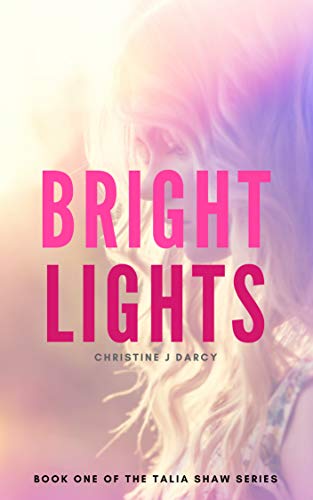 Bright Lights : Christine J Darcy
Bright Lights (Book One of the Talia Shaw Series)
BRIGHT LIGHTS is a gripping coming of age tale of love, fame, family, friends and finding your way through this crazy thing called life.
Talia Shaw had dreamed one day she'd be flying on a private plane to LA to record an album with her best friends, but when the plane comes crashing down and Talia is the only survivor, she has to do it all on her own.
Talia struggles with her survivor's guilt as she writes her new album and missing her friends as she makes new ones. As her career explodes bringing fame and success, she meets and falls in love for the first time with the cocky, handsome as hell rock star Laurie Siler.
Bright Lights is Book One of Three Talia Shaw novels that will follow Talia as she navigates the perils of love and the ups and downs of fame. There will be laughter, love, sex, betrayals, vengeance, forgiveness, weddings, funerals, and finally a happy ending.
Perfect for fans of Anna Todd and Rebecca Serle
Book Links
Website
Facebook
Twitter
Goodreads
Amazon Author Page
On Amazon Australia
On Amazon
More Great Reads: