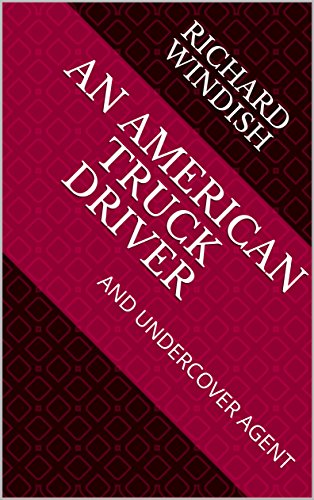 An American Truck Driver and Undercover Agent : Richard Windish
An American Truck Driver and Undercover Agent
I was an Independent Truck Driver for 40 years and 4 million logged miles. Trucking is near and dear to my heart and I wanted to tell some of the life of a truck driver and I chose a Christian Independent truck driver named Luke Sutter (fiction name) and Luke had a wife named Connie Jean.
Luke was an independent trucker with his own authority and permits and operated his business with a Kenworth (Kitty Kat) and a 53 foot refrigerated trailer. Being independent Luke could choose when and where he pulled loads to and from. When home he and Connie Jean spent time with their grown children, Brian, Donna, Brenda, and Melissa and their families. They also attended Church and other activities.The family is involved deeply with their Church.
One day Luke was approached by a Government Agent and given a request to work undercover looking for ISIS terrorists building a nuclear bomb in the USA. He could run the areas where the terrorists were known to be operating hoping to connect with hauling some of the material they were shipping. As the story unfolds there are many shoot outs and lots of action.
A good short read with a second in the series in the works.
Book Links
Facebook
Amazon Author Page
On Amazon
More Great Reads: