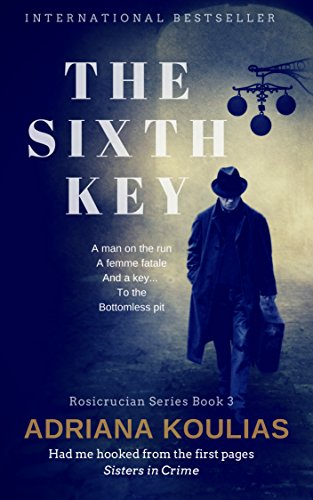 The Sixth Key : Adriana Koulias
The Sixth Key
LONG-LISTED FOR THE PRESTIGIOUS DAVITT AND NED KELLY AWARDS FOR CRIME FICTION THIS #1 BEST SELLER IS A CRITICALLY ACCLAIMED BRAINTEASING CONSPIRACY THRILLER FOR THE ADVENTUROUS READER.
'By the Power of these keys the Head of the Church will be made the Lord of Hell'
In late 2012 a cryptic invitation leads a crime novelist to Venice's Island of the Dead. Seventy four years later a similar cryptic invitation brings Grail Historian Otto Rahn to an apartment in Berlin.
What awaits him will change his life forever. What ensues is a hunt for Le Serpent Rouge, a notorious book of black magic written by a Pope, a book Himmler wants to add to Hitler's library.
But there are others looking for the grimoire. A shadowy circle of men are watching Rahn's every move, and they will stop at nothing to possess the book and the legendary key that unlocks its terrifying power…a power that has the potential to effect the future.
The Sixth Key has been described as a three dimensional game of chess with real characters, a time machine that will blow your mind and change the way you see the world and the impulses behind war forever.
Book Links
Website
Facebook
Twitter
Amazon Author Page
On Amazon
More Great Reads: