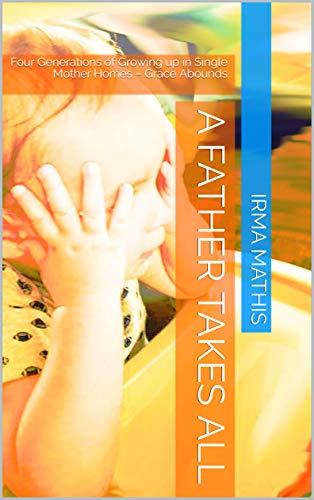 A Father Takes All : Irma Mathis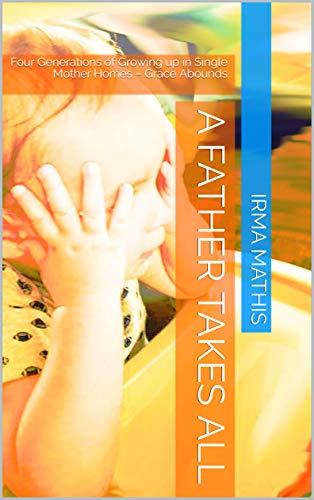 Four Generations of Growing up in Single Mother Homes–Grace Abounds
A spiritual journey in search of understanding and a mission to discover family roots set the stage for God's most significant work in the life of one woman.
Success can often be measured by a person's life chances. And nothing interferes more with life chances than a divorce. When fathers withdraw from their children, they leave them with fewer opportunities to succeed. They also leave wounds deep and wide that can take years to heal. The struggle for survival and achievement is profound.
Growing up fatherless is disconcerting as children learn to navigate their world in a society quick to slap a label on them. From infancy, a child's identity is framed by his family life, a self-fulfilling prophecy is set in motion. The factors involved are many and varied. The statistics show a high percentage of children growing up in single-parent homes, also grow up in poverty.
The author shares personal stories of the struggles encountered through four generations of women raised without the love, the influence and the support of a father. Discovering four generations of single parenting in her lineage was astonishing. Nonetheless, it was a reality for this author. It's a curse that she prays will end with the current generation.
Book Links
Website
Blog
Amazon Author Page
On Amazon
More Great Reads: