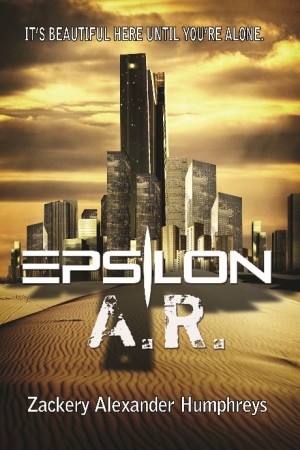 Epsilon A.R. : Zackery Alexander Humphreys
Epsilon A.R.
Hundreds of years into the future mankind has gone underground to relocate to the beautiful city of Epsilon. Epsilon is run by a strong, secretive government that keeps its citizens in check by subtle manipulation and strict schedules. No one questions its authority and no one is unhappy.
ALN-896, an average man just trying to live a normal life, begins to have dreams; something strange and rare in Epsilon. In his dreams, he meets a man named Harry and everything is fine- until Harry dies. When ALN-896 wakes up, he shrugs it off as if nothing has happened. It was only a dream. The next day, however, he is suddenly arrested and sent to prison for killing Harry, whom ALN-896 assumed was just a figment of his imagination.
Now inside prison, ALN-896 begins to learn about everything the government of Epsilon has been doing and he plans on escaping. Not only from prison, but from Epsilon. This one decision turns him against everything he has ever known and forces him to face against centuries of lies. To escape means to live. But what will it cost?
Book Links
Twitter
Amazon Author Page
On Amazon
More Great Reads: