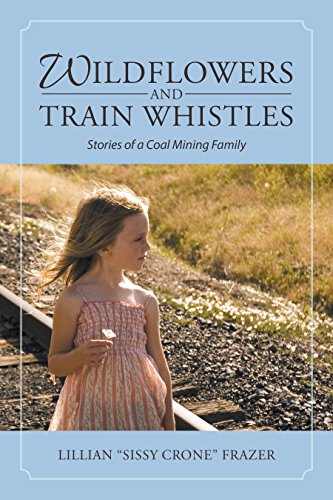 Wildflowers and Train Whistles : Lillian "Sissy Crone" Frazer
Wildflowers and Train Whistles: Stories of a Coal Mining Family
Sissy Crone, a coal camp kid, brings to life the faded past of her hometown, Minden, West Virginia, through a collection of stories told firsthand of heartache and loss, balanced by glorious triumphs.
Sissy brings us along as a companion through her early years in a childhood that could never exist in a modern world.
Wildflowers and Train Whistles is a book about an ordinary family that survives extraordinary challenges as a coal camp family living in hardscrabble times of the 1950's.
She and her six siblings color a dark, damp coal camp town with humorous antics and daring adventures to bring excitement to the hills near the New River Gorge.
Book Links
Amazon Author Page
On Amazon
More Great Reads: